Attendees of African Ambassadors to China
» H.E. Ahcene Boukhelfa, Ambassador of the People's Democratic Republic of Algeria to China
» H.E. Martin Mpana, Ambassador of the Republic of Cameroon to China
» H.E. Baba Ahmad Jidda, Ambassador of the Federal Democratic Republic of Nigeria to China
» H.E. Teshome Toga Chanaka, Ambassador of the Federal Democratic Republic of Ethiopia to China
» H.E. Rahamtalla M. Osman, Ambassador of the African Union to China
Attendees from the Taihe Institute
» Wu Hailong, President of China Public Diplomacy Association (Special Guest)
» Ding Yifan, Senior Fellow of the Taihe Institute, Permanent Vice-Director of World Development Institute of Development Research Center of the State Council (2000-2014)
» Li Rong, Senior Fellow of the Taihe Institute, Director of the West Asia and Africa Institute of China Institutes of Contemporary International Relations (2005-2011)
» Wu Yihong, Senior Fellow of the Taihe Institute, Director and Editor-in-Chief of Xinhua Middle East Regional Bureau (2001-2009)
» Zeng Hu, Senior Fellow of the Taihe Institute, Bureau Chief of the Xinhua News Agency United Nations Office (2005-2008), Director of the Xinhua North America Regional Bureau (2008-2013), Director of the Xinhua Middle East Regional Bureau (2013-2018)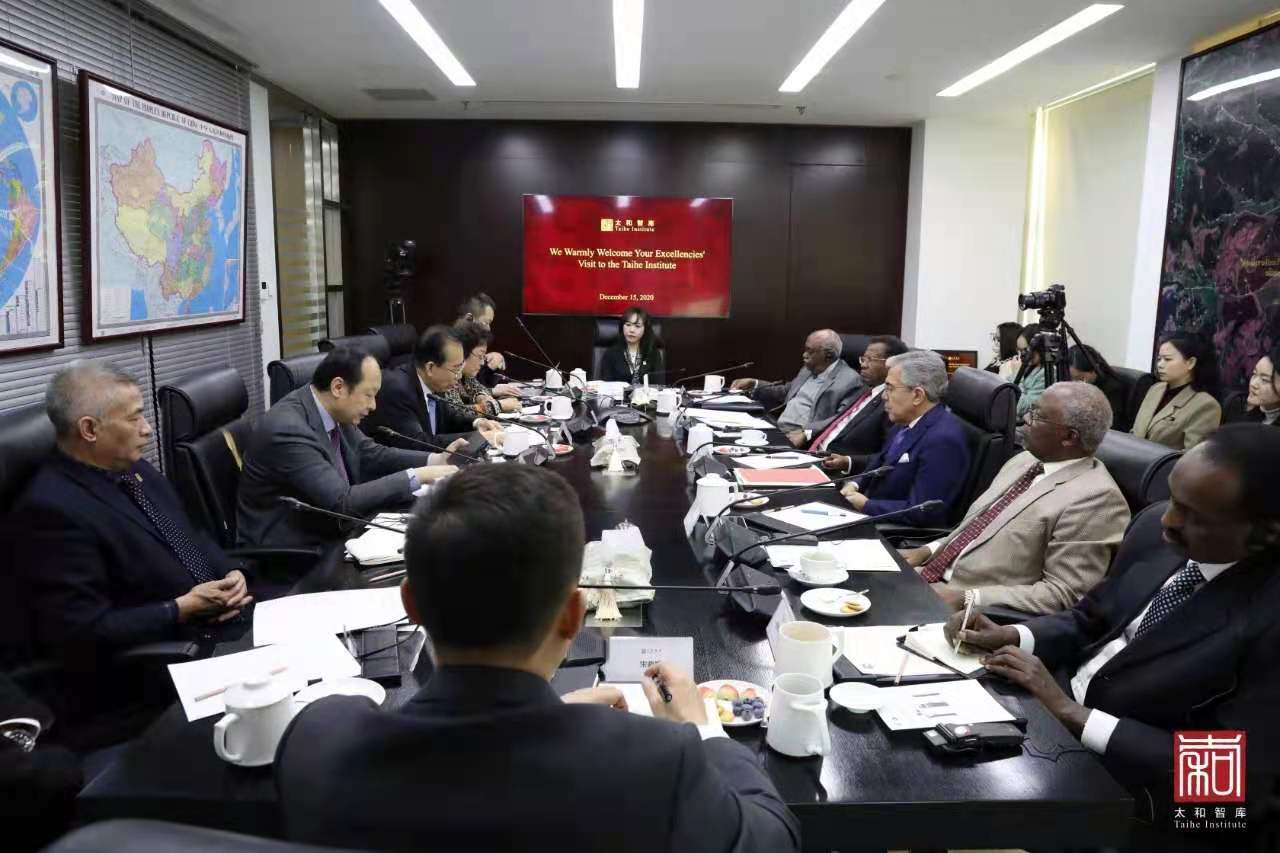 On December 15, Ambassadors of Algeria, Cameroon, Nigeria, Ethiopia and African Union to China visited the Taihe Institute and exchanged ideas around the topic of "The Prospect of Cooperation on the Belt and Road Initiative between China and Africa in the 'Post-Pandemic Era' in consideration of past achievements, experiences and lessons" with fellows and special guests of the Institute.
The participating Chinese experts pointed out that facing the complex changes in the international community, the cooperation between China and the countries along the Belt and Road still shows vibrant resilience. China is Africa's largest partner. China-Africa cooperation should focus on issues including building a "healthy" Silk Road, reviving economic development, speeding up the progress of projects under construction, conducting third-party market cooperation, properly handling China-Africa debt issues and fostering a safe and stable business environment.
Concurrently, both parties should enhance communication, adhere to the principle of "extensive consultation, joint contribution and shared benefits" and seize the emerging opportunities in this new era in order to inject more vitality into the construction of the Belt and Road Initiative (BRI).
The vibrant cooperation between China and Africa has a promising future and great potential in varied areas, including, but not limited to:
—Vaccine storage and transportation
—Chinese Traditional Medicine cooperation
—Desertification control
—Digital economy
—Security issue
All five African Ambassadors agreed that the COVID-19 pandemic has changed people's way of viewing the world, making solidarity, cooperation and unity ever more important. Ambassadors have complimented China's strong support for African countries in infrastructural construction, technology and pandemic prevention which have enabled more African people to realize the concrete benefits brought by the BRI.
Collectively, the

Ambassadors agreed that China and Africa should strengthen third-party market cooperation while encouraging more nations to participate in the construction of the BRI so that we can respond to increasingly prominent global challenges with a forward-thinking approach.
Only through solidarity and unity, mutually beneficial cooperation, and adhering to multilateralism can China and Africa promote sustainable development in the "Post-Pandemic Era" and deliver the many benefits of the BRI to the peoples of China and Africa.
In the future, the Taihe Institute will continue these important exchange activities and contribute non-governmental efforts to promote communication and cooperation between China and Africa.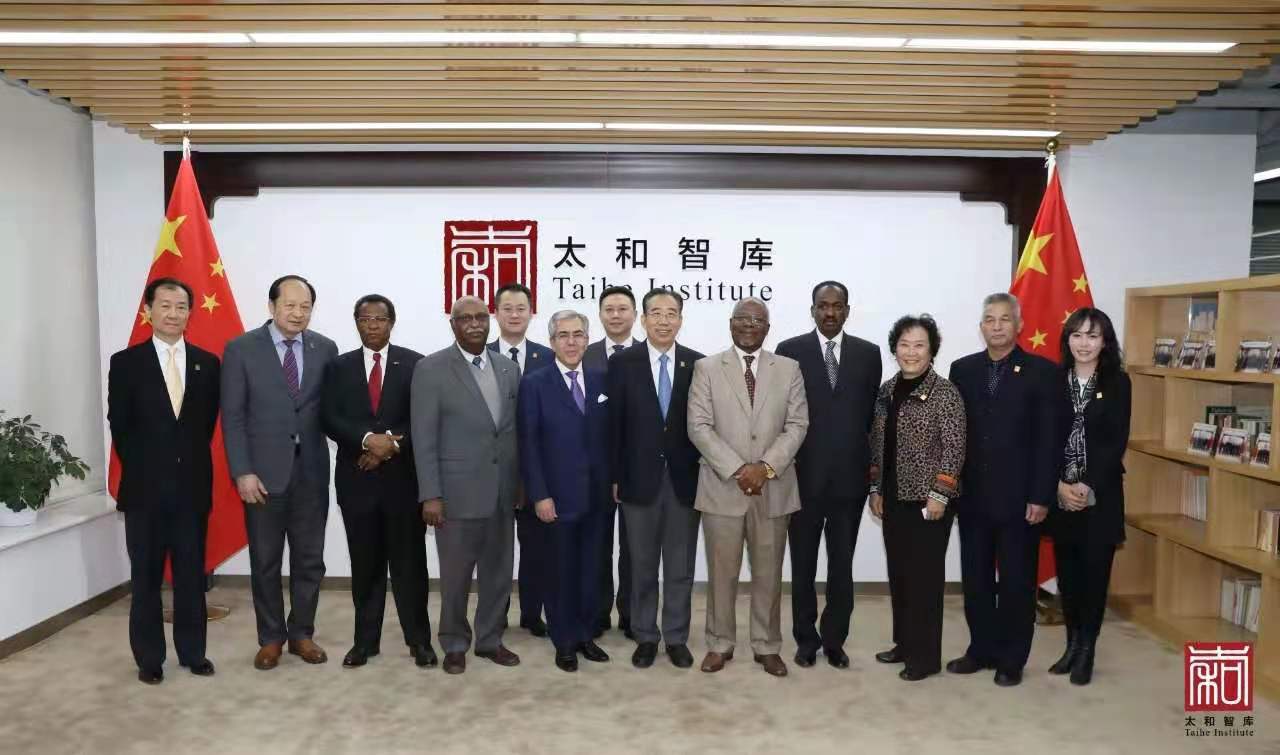 —————————————————————
ON TIMES WE FOCUS.
Should you have any questions, please contact us at public@taiheglobal.org