Belt and Road Initiative: From Birth to Maturity
April 29, 2019
About the author: Thorsten Jelinek, Senior Researcher of Taihe Institute.
---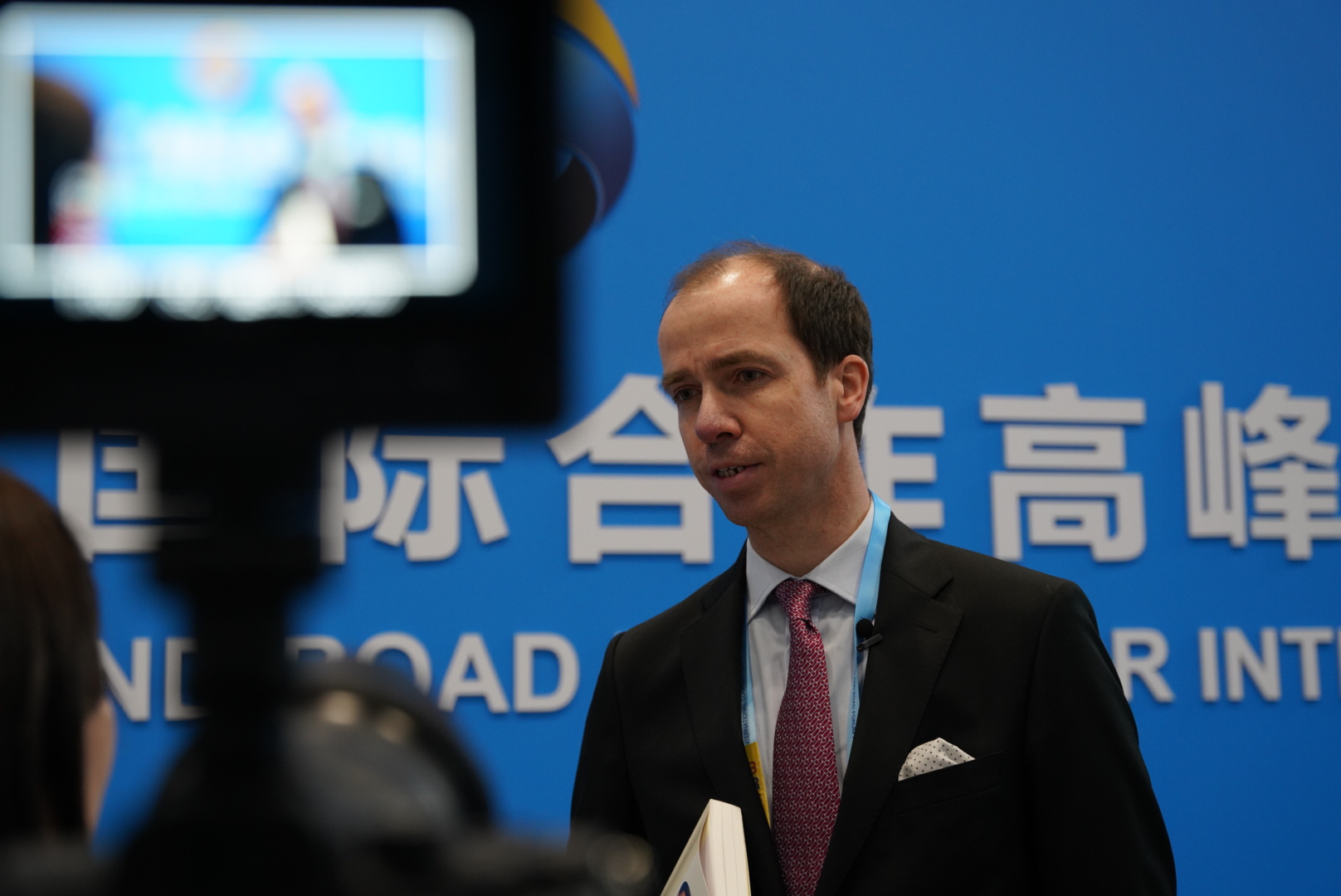 Senior Researcher of Taihe Institute
Thorsten Jelinek
Over the past two years, since the inaugural Belt and Road Forum for International Cooperation (BRF) in 2017, the Belt and Road Initiative (BRI) has tremendously evolved in terms of global awareness and real progress. While the international community only had a vague understanding of BRI and only a few think tanks had written about it, at BRF 2019, speeches and discussions provided much more depth, listing accomplishments and providing solutions to emerging challenges.
Indeed, according to the Five Connectivity Index Report, jointly published by the Taihe Institute and Peking University, trade has increased, but it has done so relatively more between China and BRI countries than between China and non BRI countries. A deeper supply chain integration can be observed, not only between China and its immediate neighbors but also between China and its distant BRI partners. This suggests the emergence of a more mature international trade system driven by China. The report also confirms that high quality infrastructure development and increasing trade lead to GDP growth.
However, despite those measurable improvements, most BRI countries continue facing tremendous infrastructure and development gaps, as pointed out by the Asia Development Bank, and the BRI still demands significant improvement. Also, more than 50% of BRI countries show no- and low-connectivity increases with China. Thus, for President Xi, in his own words given during the opening speech, "There are still many mountains to climb and shores to navigate." What those "mountains" and "shores" are and how the challenges are supposed to be matched—at times of slow global growth, increasing protectionism and nationalism, and lack of cooperation—were addressed during the various think tank sessions and high-level presentations.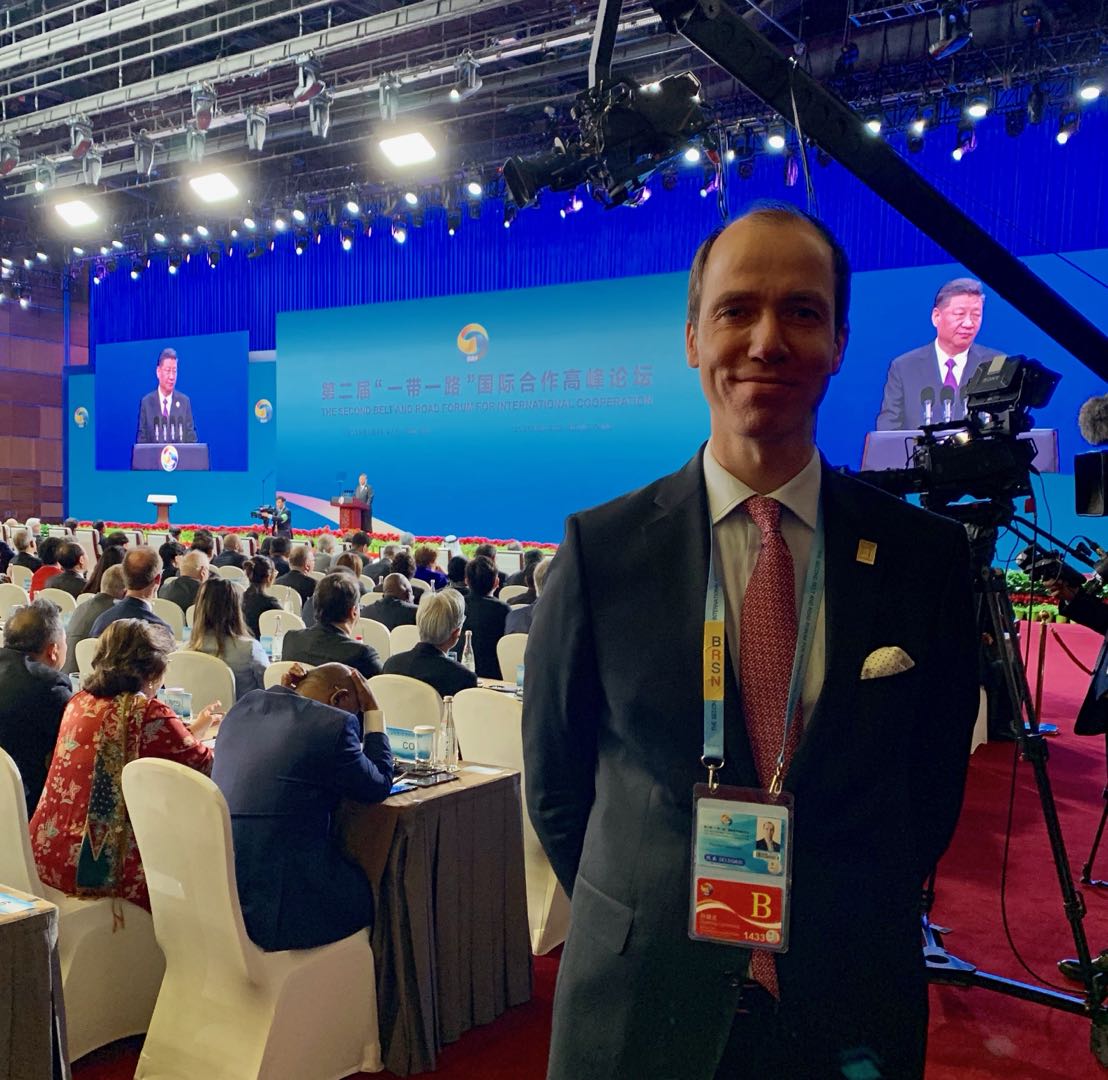 To begin with, however, it is important to recognize that strategic infrastructure projects in general tend to be prone to increase project management and engineering risks as well as economic, social, and political uncertainties and backlash. In addition, the global infrastructure industry, compared to other industries, suffers from stagnant labor productivity, lack of innovation, and shortages of skilled labor. From a public sector perspective, there are often a lack of robust infrastructure regulations; standardized contracts, laws, and regulations; and government administrations. All this can easily lead to project overruns, rising costs, conflicts, and disputes. High operational and capitals costs as well as the lengthy nature of projects also make it difficult to secure public and, especially, private financing and the involvement of small and medium-sized businesses. Last but not least, the infrastructure industry is prone to corruption and does poorly in regards to environmental pollution, including natural resource exploitation and degradation, CO2 emission, and waste generation. The industry is one of the least environmentally friendly ones. By no means do those structural challenges mainly apply to China and the BRI, but many other countries and large-scale projects also face comparable circumstances. To be fair, many of those problems and risks have already been identified by international and industry organizations, governments, and businesses, yet significant regional differences in addressing those issues can be clearly identified.
There should be no doubt about China's ability to build and manage complex infrastructure and industrial complexes. China's experience in infrastructure development acquired over the past 40 years and its accumulated skills, resources, and capacities can and should be made available to other countries to help match their respective development gaps. Nevertheless, there is a set of critical issues that were frequently raised by the international community already prior to the three-day BRF, and those issues must be taken seriously to make the BRI beneficial to the public and build a global platform for sustained growth and international collaboration. Those challenges refer to procurement, financing, reporting practices, dispute resolution, environmental sustainability, local capacity building, and involvement of domestic labor and businesses. In certain countries, past BRI projects have also led to unexpected and unsustainable increases in fiscal debt. This has mainly occurred when infrastructure was put in place much beyond the needs of local communities and fiscal budgets of the receiving countries. While debt is incurred immediately, projected returns will not materialize for an unexpected period, inevitably causing unwanted dependencies.
The Chinese government has initiated respective improvement measures as they are of equal interest to China and important for the BRI's success. As the primary BRI lender, China needs to manage its international assets carefully and mitigate risks as any other country and international finance institution does. Sustainable financing is thus about both preventing BRI countries from becoming directly dependent on China and defaulting on their credit. The quality of BRI projects also depends on the legal and administrative quality of BRI countries. For factor-driven economies, which is what many BRI countries are, the quality of public and private institutions has significant improvement potential, as the Global Competitiveness Report of the World Economic Forum regularly highlights. To tackle those financial risks and improve the BRI's financial integration dimension, China will launch a mandatory Debt Sustainability Framework (DSF) in 2019, which is endorsed by the IMF. It should be noted, however, that BRI countries that have a high debt-to-GDP ratio and that have received loans from China have also received loans from various international financial institutions and advanced economies prior to BRI. The receiving countries therefore have multiple dependencies. In the past, Western loans have often kept developing countries in a debt trap, making further investments and necessary developments impossible. Debt cancellation has often become the only way out of that trap. China should not be accused to keep countries in a debt trap but should learn and avoid past mistakes made by Western countries in their international institutions.
Infrastructure is the core of the BRI, but President Xi made a triple pledge during the opening speech, which highlights again that the BRI is part of China's long-term development strategy. Firstly, the BRI aims to follow the highest standards of shared rules and transparency and contribute to global stability, prosperity, sustainability, and peace. Secondly, China will continue to promote free global trade and multilateralism and actively support reforming existing multilateral organizations like the WTO. Thirdly, China will continue the successful path of years of reform, opening up and further reducing its own negative list of protective measures, which President Xi also demanded from other economies. China promised not to counter the existing order but to help reform it and establish a new form of globalization that is sustainable, inclusive, and collaborative, as Professor Klaus Schwab emphasized in Beijing while referring to the challenges of Globalization 4.0.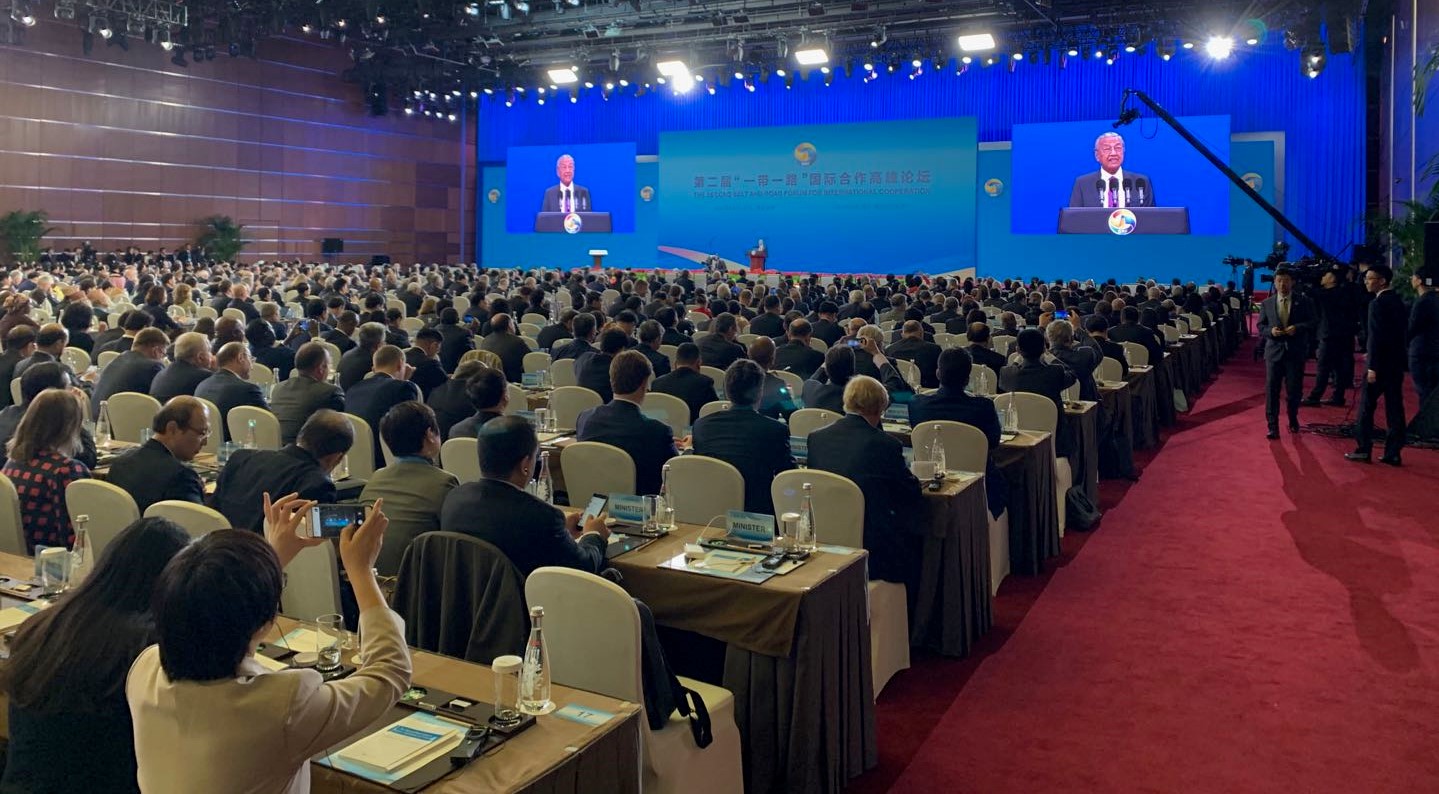 The inaugural BRF in 2017 was about concepts; this second BRF was about action and improvement. BRI has developed from birth to maturity. At the closing of the forum, a consensus was reached amongst BRI countries to promote "high-level collaboration" under the BRI. Countries are eager to close their infrastructure gaps, and some actively seek to learn and adapt China's successful reform approach. Some middle- and low-income economies see in China's exceptionalism a viable alternative to the Western development model and seek to integrate the BRI into their own development strategies. Before the BRI, China's concept of special economic zones was already exported to other emerging economies that would benefit from a sequential reform approach, so they could avoid a wholesale liberalization of their economic and political systems. For the West, unfortunately, the unparalleled growth and new domestic and foreign policy strategy made China a "systemic rival" or "strategic competitor." This position increases protectionism, nationalism, and the polarization of the world and ignores that China does not seek universality. For this reason, the West often depicts the BRI as China's geopolitical strategy exercising power over the BRI countries and undermining the liberal world order. However, China is much more pragmatic and mainly wants to contribute towards global economic growth and development, stability, and peace, which in turn will help China realize its own development goals. China introduced the BRI as a new domestic and international growth program when the global economy still suffered from the aftermath of the 2008 financial crisis and when the West already some time ago had significantly reduced its international lending for strategic infrastructure development. Today, the BRI fills that lending gap and thereby provides the opportunity for participating countries to move from competition to collaboration—a new spirit that can already be felt in Asia with China who is taking the lead.
—————————————————————
FOCUS ON CONTEMPORARY NEEDS.
Should you have any questions, please contact us at public@taiheglobal.org